Time Catties: A Fairwell to Normal Life
Two chapters of a small Kamishibai series about three cat people from different time periods battling the bad guys of time. These episodes show the beginning of their adventures!!! Download this story if you want to read a short child-friendly story!!!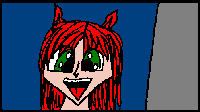 "Hey Lara, I found a hole!!!"