shonen story Act I
In a series featuring the lives of two schoolmates, Act I introduces Tachiro, a popular basketballer who tries to save a transfer student from the school bullies, but only gets rebuffed for his pains.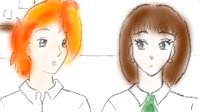 "Chiyo, who's that new guy over there?"
shonen story Act II
In the second part of shonen story, Tachiro's fluffy maybe-girlfriend Terri is introduced, and Shurake's future in KIH is conclusively decided.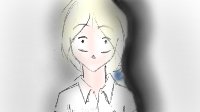 "How come you haven't left Kyoto yet?"