Ryu Warriors: Tale one
Late one day, Kiki Ken, your average girl (or so it seems), is sent out to the hall. It's different than what you expect though. The boy she meets, Jon Hiro, reminds her of long ago. But she can't even remember back a month!! What's going on? Will she be able to find out this weird feeling in her, maybe it's just love...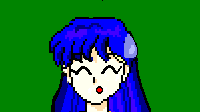 "Go stand out in the hall, Kiki..."
Ryu Warriors: The Real Tale
A young girl with a sword in her hands, gathers around little children and when they are settled in, she begins to talk. It seems as if she is going to tell a story... do you wish to hear?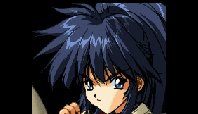 "WELL LISTEN TO IT ANYWAY!!"