Ryo's Rent
What happens on the day of rent and you thought it was your friend's day to pay, and it ended up yours? This (little mature) story is just a short little comedy with bishies! yay ^_^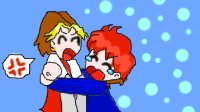 "Pleeeeeze, david! Just cover me this once!!!!"
Ryo's Rent 2
Ryo lucked his way out of paying the rent, but will David be as lucky? Find out if David can manage to pay the rent in 1 hour.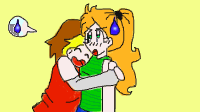 "Sarah, my dear, my doll, (my mascot), do you have 1300$ I could borrow?"