The NEKP: BlueS
An unofficial look at Eden's past. Note that this story is not offically a part of the Neverending Kami Project (NEKP). It is a fanfiction type story meaning it has no real bearing on the actual NEKP story arch.

*Warning* Includes strong violence, language, and sexual situations.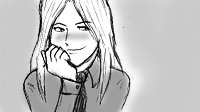 "She was like me... More and more I found myself wanting to be like her."