Maulus: The Knight of Blood (EPISODE 1 part 1)
Maulus is a mercenary who is bothered by his past (not knowing that he is the last of a noble knightly clan called the Knights of Blood). In this episode, Maulus is off to hunt a Behemoth that has been mutilating cattle and villagers of Tilanao.

Warning: this story contains extreme violence.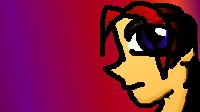 "Maulus...uses strong sword arts to hack his way through anything without fear."