Hide and Seek - Part 1
Josie and her best friend, Maddy, have plans for the weekend; but after a series of strange phone calls, it looks like everything is about to change. When Maddy disappears, can Josie come to the rescue? Or will she become the next victim...?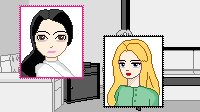 MADISYN: "Like you said: hang-up calls. On my private line."
JOSIE: "Omigod! Have you told your parents?"
Hide and Seek - Part 2 of 2
A desperate search for her best friend Maddy leads Josie Novak into danger. In this interactive story, your choices determine whether both girls live... or die.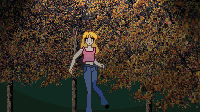 "Oh, please, please let me be in time. Please! Please don't let me be too late--!"