Avengard: The Serpent War Part 1
Seraph dreams of the death of his beloved fellow immortal Isobel and sets out from the hinterlands of Avengard to return to her. Isobel, on the other hand, has a vision of a terrible doom which she says is "the Serpent is waking". Then tragedy strikes! The first of a multi-part story.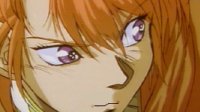 "I miss her so much!"