A New World
Mei Mei, Naoki and some friends set out on a journey . . . but they don't get very far.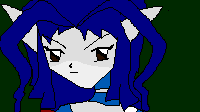 "What's with her? This can't be the girl..."
A New World : Part Deux
Mei Mei and Naoki completely forget what they were going to do and go off to a bar where they meet a few new people, and the story actually sorta happens a little bit, and then they are back in a land with the comforts of TV's, Computers, and Frying Pan Radios.

Note : contains language not suitible for all viewers.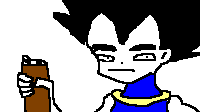 "BLOODY HELL WOMAN GIVE ME MY BEER BACK OR YOU'LL MEET Mr. FORK OVER HERE!"